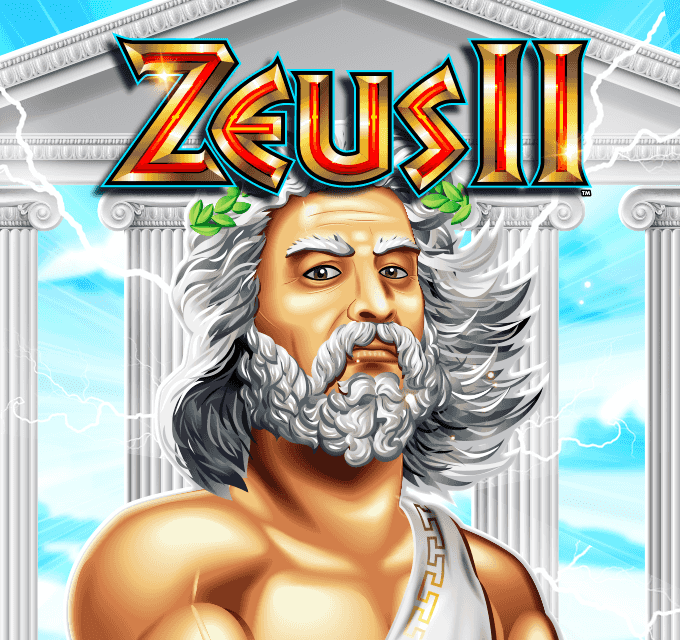 WHAT THE ZEUS II SLOT GAME IS ALL ABOUT
The popular Greek Mythology theme can be found in many slot machine games, but the god who rules the sky and Mount Olympus will forever be Zeus! This game is dedicated to the mighty leader of Greek gods and his signature symbol, the lightning bolt. Created by other leaders, WMS and SciPlay, Zeus II is a game that never stops surprising.

Zeus II is a new and improved version of an already-popular game. This version adds more paylines, winning options, and fun to the mix. Players who loved earlier games in the series and even those who never knew them will fall in love with the fast-paced game and its many bonuses. Stacked wilds, free spins, and other awesome elements make Zeus II a real treat for slot fans.

The game presents this mythical narrative through visual storytelling elements. This is a slot machine created for players who seek a holistic, immersive gaming experience. Detailed designs and fitting sound effects take Zeus II to the next level and give players something extra.

There's more fun to be had! Make sure to check out all our other slot games.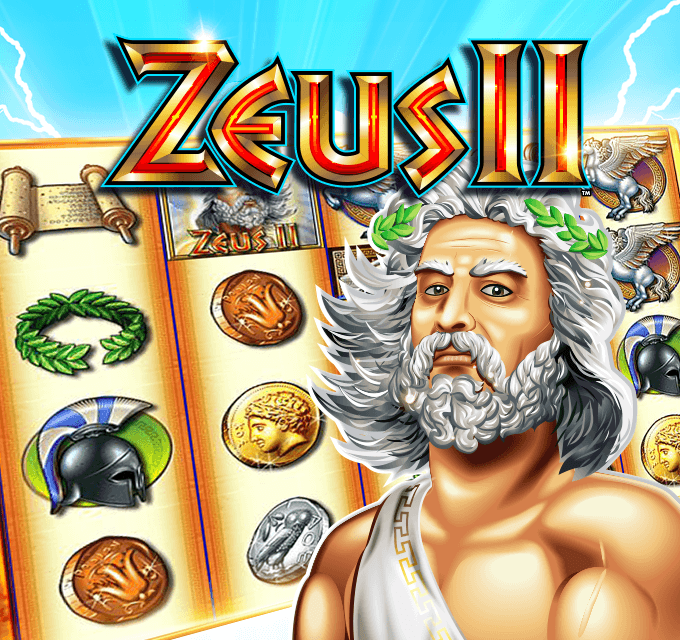 HOW TO PLAY ZEUS II™ SLOTS
5
CHOOSE "MAX BET" TO QUALIFY FOR JACKPOT
GETTING TO KNOW THE PAY TABLES OF ZEUS II
Zeus II features 5 reels and 50 paylines. This number of paylines is fixed, with a minimum bet of 0.4 and max bet of 800 credits. The game has different payout levels, including standard symbols like the shield, wreath, or scroll that grant players a payout of between 5 and 100 coins. Players who receive five of these symbols on the reels will win a lower reward compared to other bonuses available in this game, but these frequent wins add a lot to the fun and reward to what Zeus II has to offer.

The next level of symbols delivers a payout of between 10-150 coins, featuring the symbols of gold and silver coins, a harp, and others. Higher paying symbols in the game offer a payout of 15-150 coins, and include Pegasus, Zeus, his helmet, and more.

Finally, the game has wild symbols that replace any other symbol to complete a winning combination and lead to a significant prize. When players receive the icon of Mount Olympus on reels 2,3,4, or 5, they increase their chances of winning big. These payouts are join

ZEUS II BONUSES AND SPECIAL FEATURES
The Rules & Reels of Zeus II

Zeus II has a user-friendly interface that players will instantly recognize from other popular slot machines. The game invites players to spin and win, featuring the bonuses mentioned above. In addition, players can choose the Bet Max option, which enables them to place the maximum wager amount and boost their chances of winning bigger rewards with every spin.
The slot also has an autospin mode that allows players to set their bet for upcoming rounds and lean back while the game moves forward. They can set the number of spins or the amount they want to risk overall.

Finally, Zeus II gives players the option to bet on a mini-game right after a winning spin. If they win this challenge, they will double the amount and walk away with so much more.

These capabilities make the game more exciting and effortless simultaneously. Players don't have to use them all, but this is another way to keep the game fresh for longer.

Want to Start Playing Zeus II
Zeus II is available to players without any pre-game demands like registration, downloads, profile setting, or any other exhausting step. If you want to give this game a spin and see if you like it (spoiler: you will!), don't hold back. There's no reason to wait another minute because the game is super accessible and user-friendly. Since giving this game a go doesn't require any commitment of investment on your end, try it and you'll soon find out why millions of slot fans choose to play it for years.

Zeus II is available for smooth gameplay on a wide array of devices, including Android and iPhone smartphones, tablets, and more. Start spinning and winning today!